Providing secure access to New Zealand homes since 2013
Remote Warehouse was established in Auckland 2013 to meet the need for a dedicated online Garage remote control retail store, where all major brands & models could be purchased in one place & customers could get one on one help & advice from a knowledgeable team of experts.  
Within the first year of business, we had extended our range to include Garage locks, Car alarm remotes & car key shells. 
Marty & Kellie took over the reins in 2018 when they purchased the company & moved its headquarters from Auckland down to Papamoa Beach, building on the company's product offering to include Gate remotes, keypads, remote accessories such as sun visor clips & replacement shells, key safes & lock boxes to the range. Fast forward to today & we have grown to become New Zealand's largest and most trusted supplier of remotes, locks, keys and security for your Garage, Gate, Car, Home & business.
Meet the team
We're a small family owned & operated team based in the sunny Bay of Plenty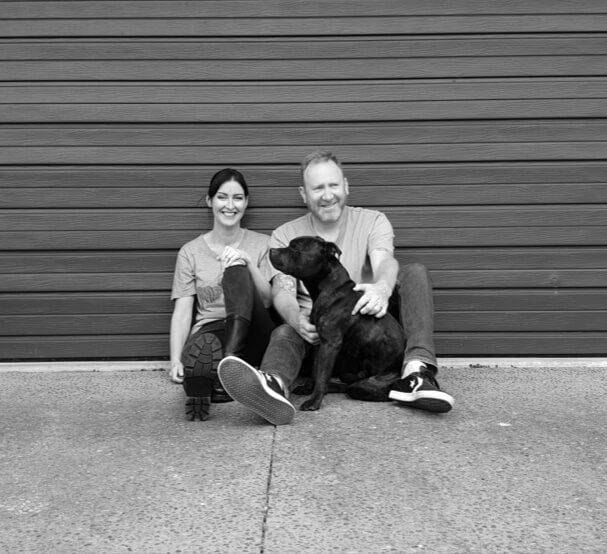 Marty
Owner/Operator
Your main point of contact, the face behind the keyboard on your live chat or email & the voice on the end of the phone when you need help or advice with your remote.
Marty is adept at figuring out solutions for our customers, no matter how old, unusual, or complicated your set up may be. With his kind, patient & understanding manner he will work out the best option to suit your needs & help you with any programming or set up issues you may have.
Kellie
Owner/Operator
Comes from a creative product development background & started working full time in the business in 2020.
Kellie still vividly remembers what it was like when she first started in the business knowing nothing about remotes & from this perspective creates the straightforward, easy to understand content, product advice & programming instructions you see throughout our website & enclosed with every remote purchase. Her aim is to simplify what can become an overly technical confusing process & assist customers to purchase the correct item.
Ziggy
Office Assistant
Our new addition to the team, Ziggy takes on the office assistant role but is more often found sleeping on the job. He takes an active role in deciding lunch break times & ensuring a work life balance is met within the team.
Customer Support
We want to make your experience of finding a replacement remote as painless & straightforward as possible.
Continuous advancements in access automation technology means many remote controls are discontinued or updated to newer models by the original manufacturer, which can make selecting a new replacement garage remote a daunting & confusing process.
Don't worry, we're here to help.  Contact us today & get instant help & advice before, after or during your purchase. 
Contact Support